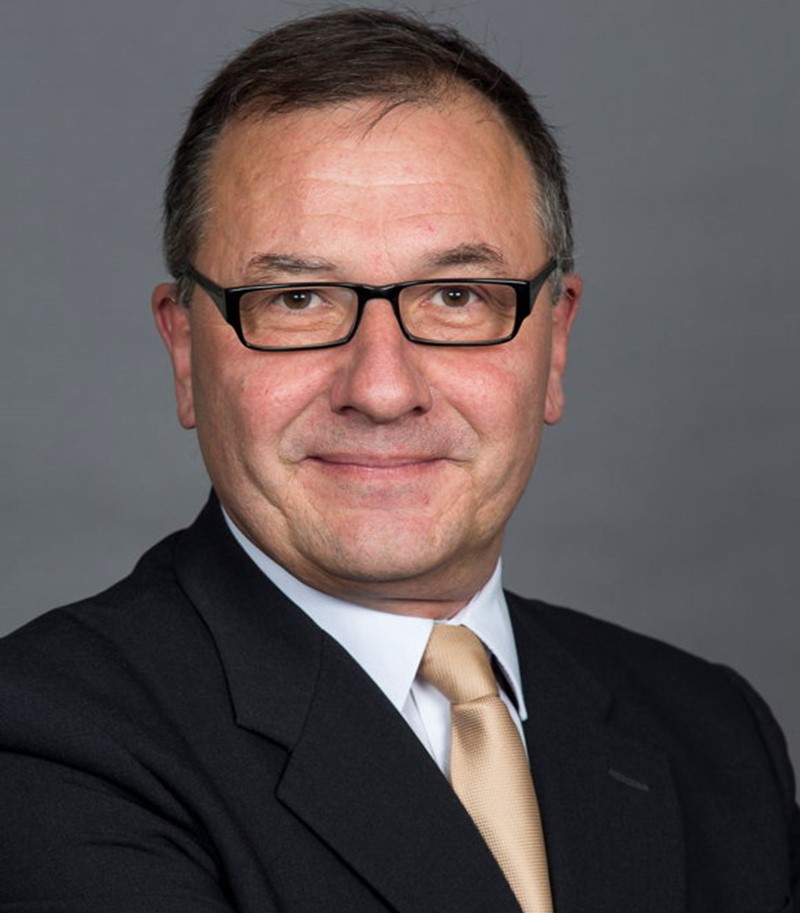 Interview with Thierry Damerval
Thierry Damerval is the President and CEO of the French National Research Agency (ANR), as well as a Member of the Science Europe Governing Board. Secretary Lidia Borrell-Damián spoke with him on 15 March in relation to the French Presidency of the Council of the EU in the first half of the year.
ANR is a main actor in the French research landscape. It acts as a public administrative institution under the authority of the French Ministry of Higher Education, Research and Innovation. The agency funds project-based research, carried out by public operators who collaborate with each other or with private companies. Through its policies and programmes, ANR contributes to the realisation of the European Research Area.
The priorities of the French presidency are to enhance Europe's sovereignty; help the climate, social, and digital transition; and, to prepare Europe for 2030 in terms of investment, values, youth, culture, and health. These require input from research on the green and digital transition, equality, diversion and inclusion, and on economy.
How has the war in Ukraine affected ANR's plans? What new measures are in place?
ANR has expressed its solidarity with the Ukrainian people, as well as its full support for the National Research Foundation of Ukraine and the country's scientific community. It has also supported the Science Europe position. We constantly learn more about the situation of researchers in Ukraine and are adapting the measures in place as the situation evolves. For now, these include the suspension of our partnership with the Russian Science Foundation, of taking part in any actions involving Russian or Belarusian institutions, and of funding any Russian or Belarusian laboratories in our 2022 calls for proposals.
I would like to state that ANR completely condemns the Russian attack on Ukraine, and that my personal thoughts are with all people suffering from this nonsensical war.
What are ANR's top priorities within the framework of the French Presidency of the Council of the EU?
At a high level, we commit to implementing the principles of and reinforcing the Marseille Declaration of 8 March. I am very pleased that there is a common vision for research in Europe that is based on the principles of academic freedom, sound ethical principles, and equity. ANR will renew its efforts to strengthen dialogue with key international partners, according to our European values.
ANR actively promotes Open Science in France. What recommendations do you have for other research organisations hesitating to implement Open Science?
At ANR, we consider Open Science a must in performing and communicating science. We work in four areas in particular: first, on equitable and ubiquitous Open Access to scholarly publications through national plans or open publishing platforms.
Second, we have developed an institutional policy for research data management plans, following the Science Europe guide. We work on the principle of making data open while safeguarding the authorship and scientific integrity of researchers, and keeping it closed when it is necessary to maintain confidentiality. We will shortly perform an assessment of our policy and collect the perceptions and experiences of researchers.
Third, we work on strengthening 'Diamond' Open Access, in which we are pleased to work together with Science Europe to develop and implement the Action Plan for Diamond Open Access. Finally, in line with the principles of cOAlition S, we support the retention of publication rights of researchers. There is still a lot to be done and we firmly believe that to make Open Science a reality, co-ordination at the European level is essential.
Green and digital transition policies are one of the priorities of the French Presidency. What role can funders and performers play in contributing to COP27, and to the update of legislation to facilitate the implementation of digital services and markets?
Research funders and performers can play many roles, in addition to their normal missions. In the case of ANR, we participate in several international initiatives that provide funding, such as in the European Partnership Water Security for the Planet (Water4All), and in the Belmont Forum – an international partnership that mobilises funding of research on environmental change. We contribute to promoting the need for research to better understand and address the challenges related to climate change. In this respect, I was very happy that ANR contributed to Science Europe's COP26 side event that launched the Call to Action to research organisations for the net-zero transition. We have also developed calls for interdisciplinary research and we promote engagement with the Global South.
What should be the main characteristics of an interdisciplinary research programme targeting the green and digital transition?
We have several types of calls for proposals to foster research on climate change. These include investigator-driven, fully bottom-up research, as well as multilateral calls with other European agencies. We have reviewed the structure of our calls to better understand the digital, ecological, social, health, and energy transitions. They welcome inter- and multidisciplinary research proposals and particularly support the inclusion of the social sciences and humanities. Different departments at ANR co-ordinate closely for this purpose.
The proposals are assessed by multidisciplinary panels of experts, of which one third comes from outside France. We use the so-called 'narrative CV' to assess the qualities of a researcher, and the panel only assesses their five most relevant publications. No consideration is given to quantitative indicators, such as the Journal Impact Factor or h-index.
Science–policy advisory mechanisms are increasingly considered an important use of research output. What do you think Europe should do to enhance science-informed policy development?
The input of science into policy making is of utmost importance. We need to contribute more to thoroughly understanding issues at stake before proposing policies in a world that gets ever more complex. ANR dedicates around one percent of its budget to specific activities to disseminate science and scientific culture. I believe we need more expertise to better support development of public policies.
Prizes are an important way to increase visibility in society: Nature selected one of our 300 research projects related to COVID-19 as one of the ten best projects worldwide in 2020. The work of Jean-Laurent Casanova and his team demonstrated that COVID-19 is particular strong in patients with a certain genetic deficiency; it paved the way for specific treatment for that part of the population. We are not only very proud of this achievement, but I also believe that such recognition contributes to strengthening public trust in science.
Citizen science is another method to engage citizens and develop new ways to involve the public. ANR takes into account communications aspects in the projects it funds: we invited 1,800 projects funded in 2018–19 to propose measures to disseminate their outputs. Around 1,200 of them responded with a communications plans that we fund to support the implementation. Another example is the partnership developed between ANR and the TV and radio channels ARTE and France Culture to produce a programme on a vision for the future of science. More than 50,000 people between 18 and 30 years old participated in this.
European R&I stakeholders were invited to participate in an advisory role to the ERA governance via the ERA Forum. What do you recommend to Science Europe to fulfil its role in representing research funders and performers in this forum?
I believe this is a very good opportunity to enhance dialogue between the European Commission, EU Member States, and pan-European R&I stakeholders. We need to see how the dialogue progresses throughout the year, but I hope it will be a success; our combined knowledge can only be good for the European Research Area.
Science Europe of course already makes important contributions to the ERA outside of the Forum, via its priority on research culture. There were excellent discussions at the 2021 High Level Workshop, we released a statement on Research Culture on the occasion, and we are currently developing a new Values Framework.