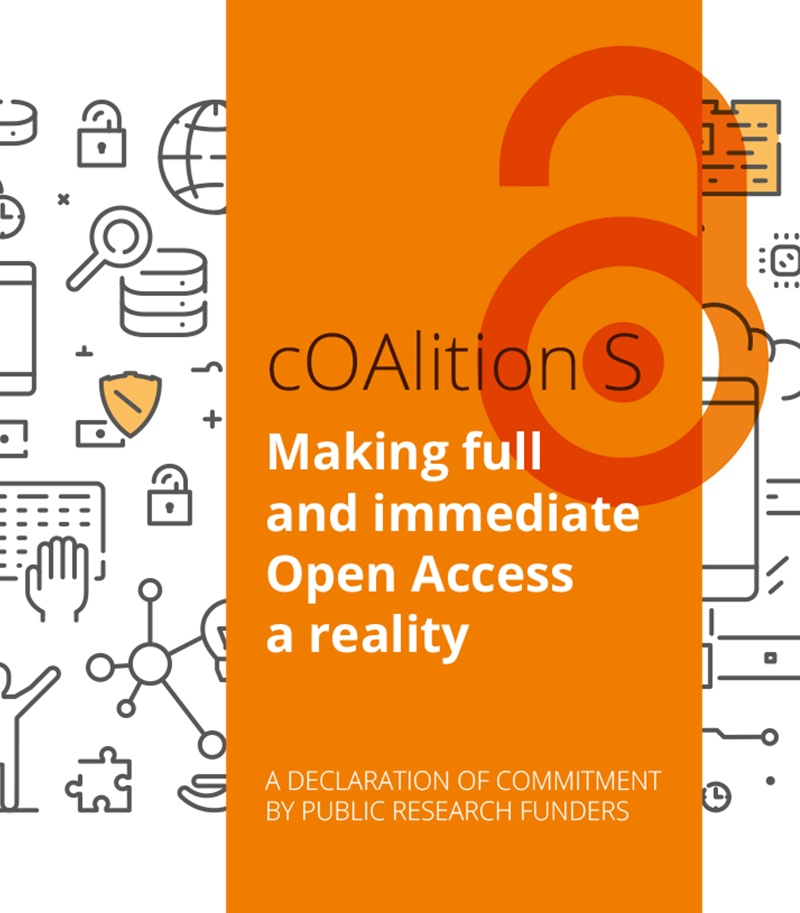 Science without Publication Paywalls: 'cOAlition S' for the Realisation of Full and Immediate Open Access
Researchers and research funders have a collective duty of care for the science system as a whole. The current publication paywalls withhold a substantial amount of research results from a large fraction of the scientific community and from society as a whole.
No science should be locked behind paywalls as this hinders the scientific enterprise in its very foundations and hampers its uptake by society.
Today a group of 11 research funding organisations launch 'cOAlition S', a collective declaration of commitment whereby, after 1 January 2020, result from research funded by public grants provided by participating funders, must be published in compliant Open Access journals or on compliant Open Access platforms. It is built on Plan S, which was announced at ESOF in Toulouse in July 2018.
Participating funders have agreed to implement the 10 principles of Plan S in a coordinated way, together with the European Commission and the European Research Council. Other research funders are also invited to join cOAlition S.