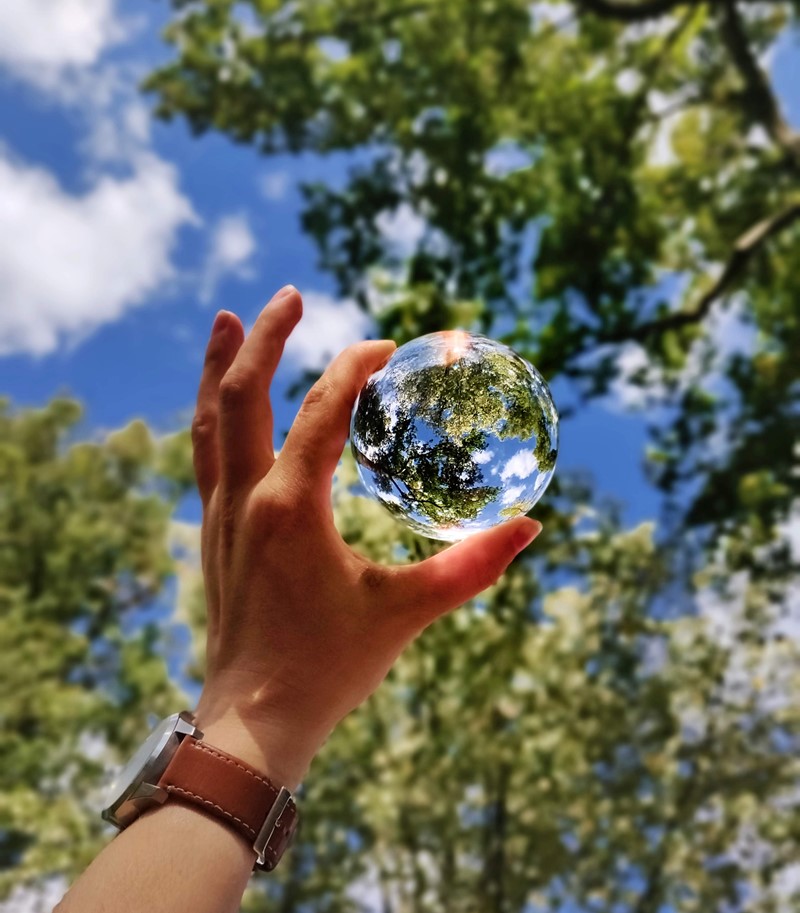 Greening Research Organisations: Reducing our Carbon Footprint
The climate crisis calls all of us to act urgently. Reducing carbon emissions is a top priority to respect the Paris Agreement and keep the global temperature increase below +1.5˚. Everybody should play their role: Science Europe, in its Strategy Plan for 2021–2026, set the goal to "strengthen the role and contribution of science to tackle societal challenges".
Science Europe also set up the Working Group on the Green and Digital Transition, which has so far addressed the challenges of interdisciplinarity and science–policy interfaces for climate actions and digitalisation. Many SE Member Organisations are engaged with climate actions at various levels, while the Science Europe Office is working on the Brussels regional EcoLabel. All these elements are just a few examples of the joint actions towards the collective effort needed to tackle the climate crisis.
In addition, together with several university networks at COP26 in Glasgow (UK), Science Europe launched, a Call to Action to research organisations to achieve the Net-Zero Transition.

How to further reduce the carbon emissions of research organisations? On 8 February, in a dedicated session, the WG Green and Digital engaged with this challenge starting from the experience of its members. The following priorities for national research funding and performing organisations were identified.
Identify SE Member Organisations who already prioritise the reduction of their carbon footprint

This first action aims to identify SE member organisations already engaged in appraising their carbon footprint, both research funders and performers. The objective is to identify the organisational paths and concrete actions for reducing carbon emissions, as the Net-Zero Transition does not come from a single intervention. Mapping the existing strategies and activities aims to define some 'quick wins' to inspire and motivate other organisations to engage with this (highly complex) societal challenge.

Methodologies and strategies
The appraisal of the carbon footprint of a research funding or performing organisation is a difficult task. While today most organisations are aware of the importance of this challenge, its implementation requires rigorous methodologies adopted by professional experts. Furthermore, different categories should be considered as emission sources: headquarters/offices; research facilities and other estates (for RPOs); staff travel, and funded research projects (for RFOs).

The trade-offs of the Net-Zero Transition
This third priority aims to investigate the unintended consequences and how to handle them. For instance, a strict travel policy might radically reduce carbon emissions, but may undermine research activities as researchers will not be able to meet in person anymore. It might also limit the accessibility to international reviewers for the evaluation of research proposals, thus reducing both emissions and the quality of scientific evaluations. These trade-offs should be identified and assessed properly to lead the discussion on implementing the Net-Zero Transition.

Leadership engagement and horizontal challenges
The fourth priority concerns mobilising organisational leadership and other colleagues, communicating these engagements to external stakeholders, and other cross-cutting issues such as the level of analysis (organisation- vs project-based appraisal). These horizontal challenges include the contextual conditions to ensure that SE organisations achieve the goal of reducing their emissions.

Science Europe will develop these priorities during 2023 and promote the exchange of good practices between Member Organisations. Aware of national specificities and paths, the WG Green and Digital will provide the opportunity to share practices, experiences, and reflections on ways to overcome difficulties when reducing carbon emissions.