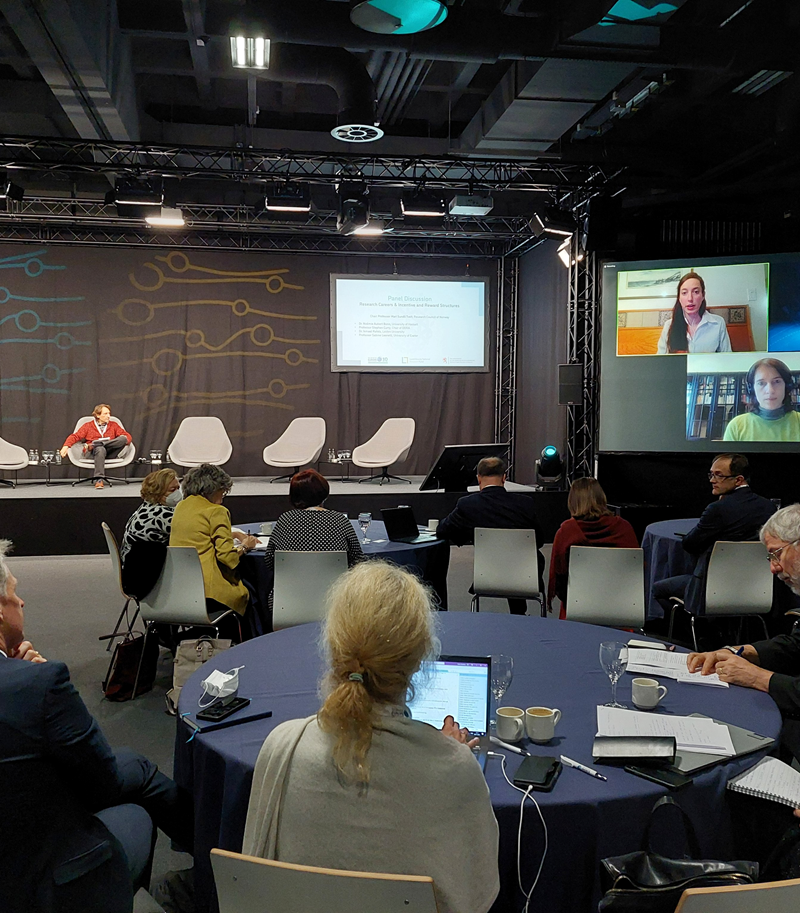 Report of the 13th Science Europe High Level Workshop on the ERA
The report of the 2021 Science Europe High Level Workshop on the European Research Area, with a focus on Research Culture has just been published and can be read on our website.
The report provides a summary of the day's discussions, covering the Keynote speech provided by Professor Ulrike Felt, University of Vienna (Austria), the high level address of EC RTD Director-General Mr. Jean-Eric Paquet, several panels of experts, the voices of young researchers, and ministerial interventions from representatives of 9 European ministries.
In the keynote speech, Professor Felt urged workshop participants to think about how to transition to a more sustainable research system: "There is no clear guide to follow in changing research culture and therefore care should be a central consideration – committing to continuous engagement and stepwise progress."
"Research culture – the values and norms that make up the system – influences all levels and aspects of research, shaping individual's careers, outputs and outcomes produced, and the attractiveness of the sector. The High Level Workshop was an important first step in the co-creation of common understandings and a long-term vision for the research culture of the European Research Area," said Dr. Marc Schiltz, President of Science Europe.
The report also includes a summary of the breakout group discussions that took place both in person and online, covering two central themes of research culture – research careers, and rewards & incentives. Ideas and discussion points from the workshop will be taken forward in 2022 as part of Science Europe's work on its strategic priority on research culture, and within the new Working Group on Research Culture. This work will be framed by a set of commitments laid out in the Science Europe Statement on Research Culture, published in conjunction with the workshop.